More photos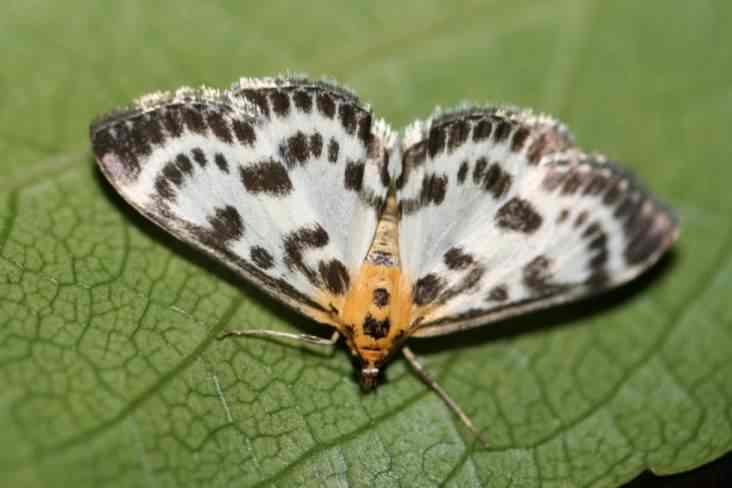 Photo ©2009 Svdmolen
Click any photo for a larger image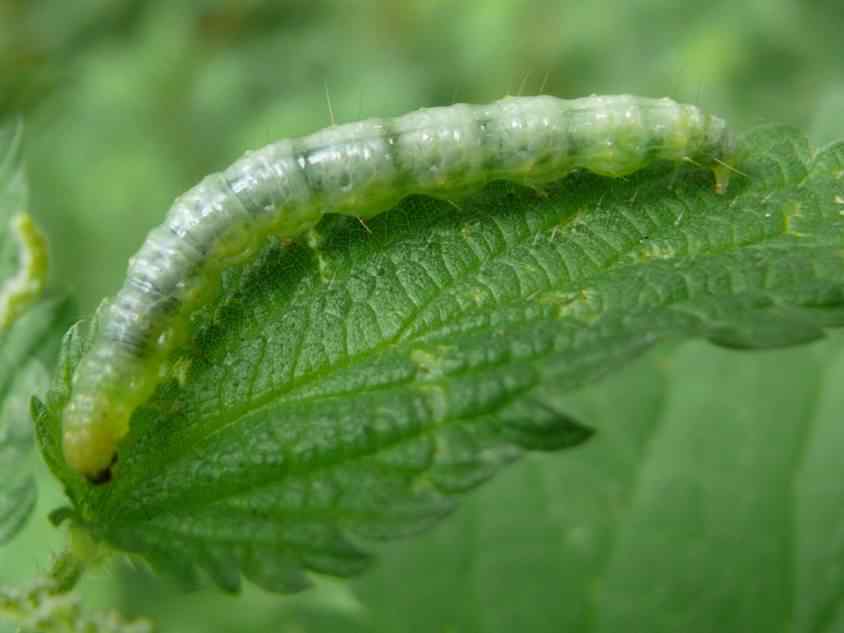 Photo ©2009 Harald Süpfle
Small Magpie moth - Anania hortulata
Family - Crambidae
Syn. - Eurrhypara hortulata
Wingspan 24–28mm (1–1.2in), with an orange yellow hairy thorax and black and white patterned wings the Small Magpie moth very common in the southern half of Britain. It is found in Europe and North America. The Small Magpie moth is a very striking moth with a distinctive pale white background colour, with neat transverse lines of black splotches on the forewings, wing roots are orange. The thorax is orange with several black spots. They will usually be seen on the wing in June and July.
Unlike the striking adult moth, the caterpillars are a plain green with no discernable markings and a few hairs, the upper surface is slightly darker than the underside, with a faintest hint of a yellow stripe along the sides. They feed inside rolled leaves of their main food plant Stinging nettle in August and September and so remain hidden from predators. Other food plants including Woundworts, Mints, Horehounds and Bindweeds are also used. The larvae then hibernate in a tough silk cocoon, pupating the next May.
Similar species –
There are two other moth species with similar black, white and yellow markings, both of these are shown for comparison in the two images below to the right. These are the Clouded Magpie – Abraxas sylvata with a greater area of white background and two distinct groupings of orange and yellow patterns. The other is the Magpie moth, this species is larger, and has more splotched banding, the two central bands having an orange infill, it also has the orange wing roots of the Small Magpie moth.
Agassiz #63.025, Bradley & Fletcher #1376

Small Magpie moth

Clouded Magpie moth
Photo ©2014 Ivar Leidus

Magpie moth
Photo ©2015 Simon J Tonge
Two photos above ©2006
---
Site design ©1999– Brickfields Country Park - Privacy -