Chinese Character moth - Cilix glaucata
Family - Drepanidae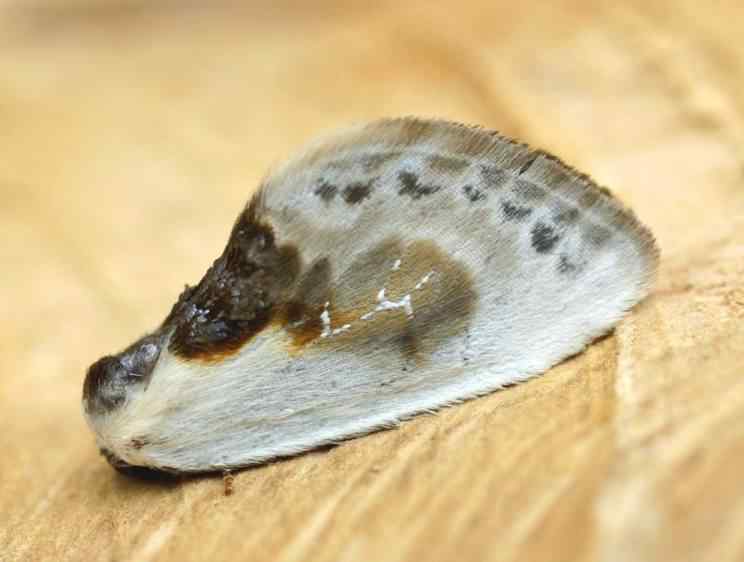 Photo ©2006 Entomart
Click photo for a larger image
This moth gets its name from its forewing markings where the thin white lines in a splotched brown background looks like the Chinese character for "mountain". This resemblance is called pareidolia, the perception of a shape or mark within another.
The is moth is reasonably common in the UK, and can also be found in Europe, Asia Minor and North Africa. It can be seen on the wing, depending on the location, from April through to August in two generations, in woodland edges, hedgerows, gardens, grassland and woodlands. At rest its overall appearance mimics bird droppings to camouflage it from potential predators. Pale grey to white silvery wings with a large central brown splotch with "character" mark, a brown–grey scalloped outer edge to the wing with several inner lines repeating the scalloped marks.
The larvae mainly feed on Blackthorn, Hawthorn, Crab Apple, occasionally Bramble and Rowan, all species found in Brickfields Park.
Agassiz #65.007, Bradley & Fletcher #1651
---
Site design ©1999– Brickfields Country Park - Privacy -