Lichen - Physconia grisea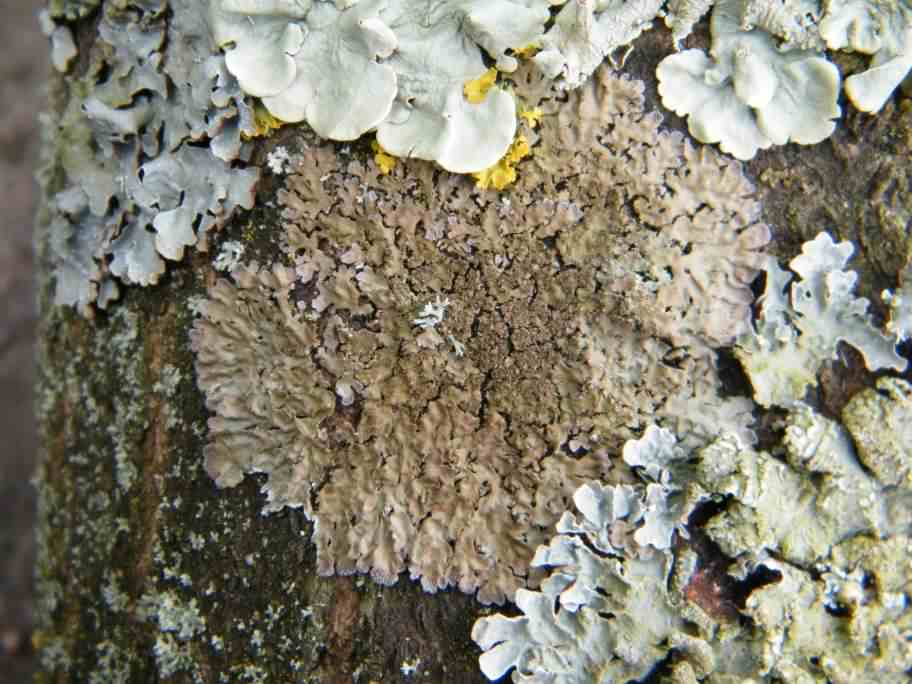 Picture ©2010–
Click any photo for a larger image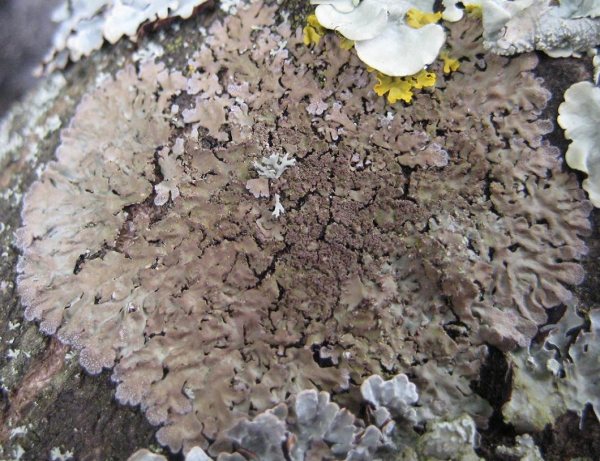 Picture ©2010 Fay Newbury
University of Reading
Lichen - Physconia grisea
Family - Hysciaceae
Many thanks to Fay Newbury at Reading University for the identification of this Lichen species – Physconia grisea.
A grey–brown "leafy" lichen that grows usually grows on bark. The tips of each lobe are covered in small white granules called prunia that look like a dusting of sugar. Occurs on bark - occasionally on rock.
Basic species description for Lichens, other Lichen species in Brickfields Park.
A foliose lichen. Thallus is pale grey or brownish when dry but greener when wet, usually coarsely pruinose. Fan–shaped, overlapping lobes, under surface whitish with pale, simple rhizines (the only Physconia species with pale). Granular soralia may spread to cover the thallus centre. Apothecia are rare. Found on nutrient–rich and often dusty, rocks, cement and trees.
---
Site design ©1999– Brickfields Country Park - Privacy -