Lichen - Lecanora muralis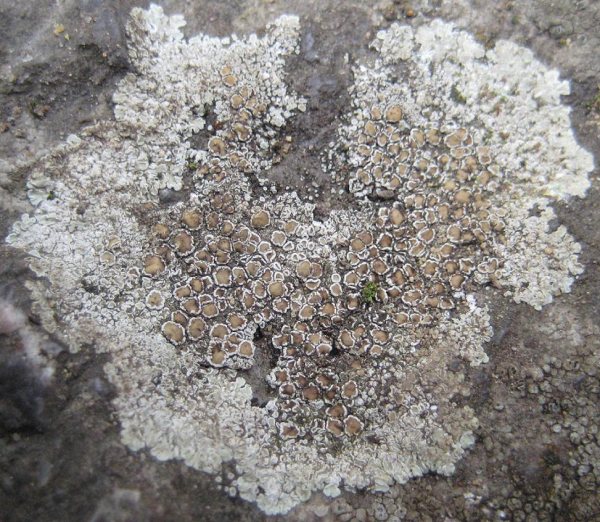 Picture ©2010 Fay Newbury
University of Reading
Click any photo for a larger image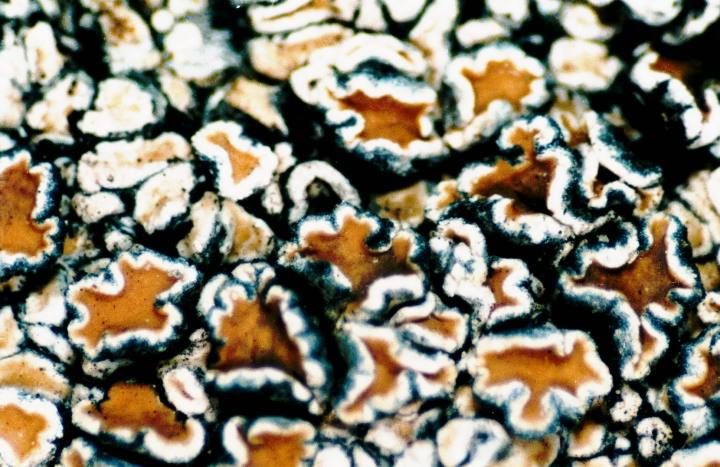 Photo ©2007 Ed Uebel
Lichen - Lecanora muralis
Family - Lecanoraceae
Many thanks to Fay Newbury at Reading University for the identification of this Lichen species – Lecanora muralis.
A common lichen on paving slabs, tarmac, bird–enriched rocks, and on concrete and other urban substrates, widespread and becoming very common in urban areas, less so in the north and west. Often mistaken for discarded chewing gum. It forms large circular patches, usually pale green, with lobed margins. It has disc–shaped fruit the same colour as the lichen or pale buff. It can be found on the limestone rocks at the centre of the park. In northern Britain it occurs on rocks where birds often perch. This lichen is very pollution tolerant.
Basic species description for Lichens, other Lichen species in Brickfields Park.
---
Site design ©1999– Brickfields Country Park - Privacy -