Lichen - Lecanora chlarotera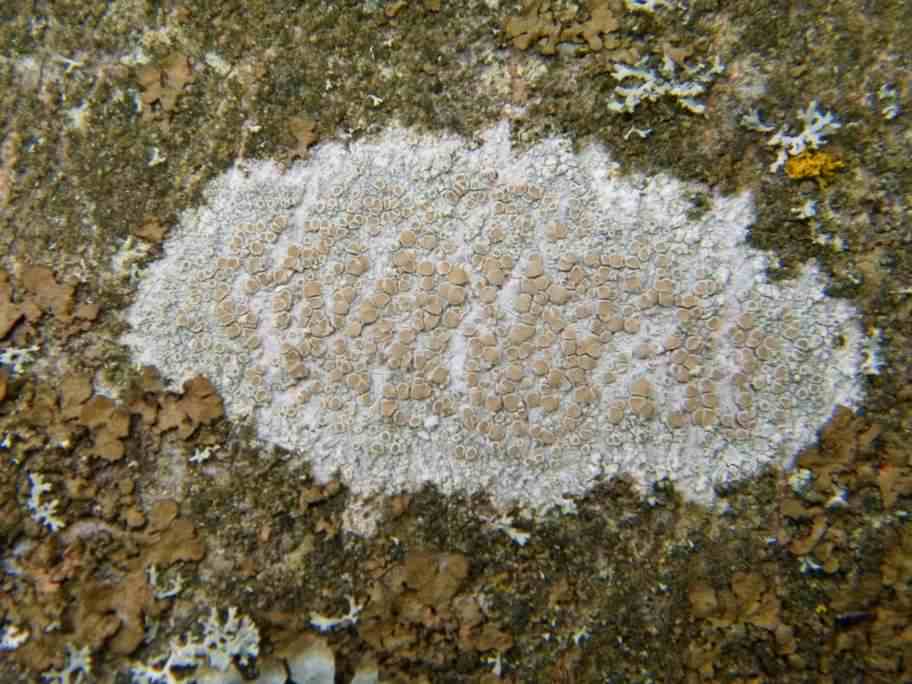 Picture ©2010–
Click any photo for a larger image


Picture ©2010 Fay Newbury
University of Reading
Lichen - Lecanora chlarotera
Family - Lecanoraceae
Many thanks to Fay Newbury at Reading University for the identification of this Lichen species – Lecanora chlarotera.
A grey or creamy crustose lichen found on the bark of trees. Noticeable because of the brown discs with pale edges that cover the centre of the lichen. The disc colour ranges from pale to mid brown. Easiest to find on trees that stand alone and therefore get more light on their bark. Thallus crustose, cream to pale grey, almost smooth to warted (like lumpy porridge) surface, often forming distinct rounded colonies but not edged by a prothallus. Apothecia with thick, thalline, crenulate or contorted margins, chestnut brown discs, not or only slightly pruinose. Widespread and common on nutrient–rich bark, a characteristic early coloniser of young planted semi–urban trees.
Basic species description for Lichens, other Lichen species in Brickfields Park.
---
Site design ©1999– Brickfields Country Park - Privacy -