Lichen - Flavoparmelia caperata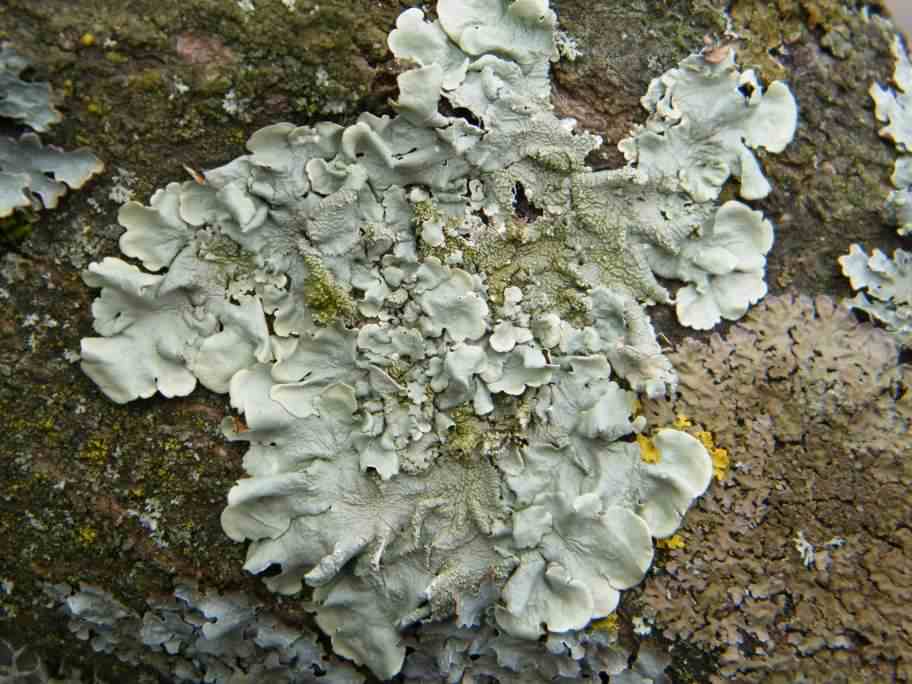 Photo ©2010–
Click any photo for a larger image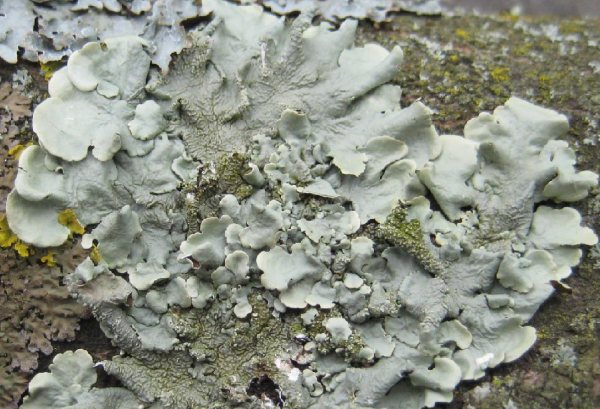 Photo ©2010 Fay Newbury
University of Reading
Lichen - Flavoparmelia caperata
Family - Parmeliaceae
Also known as - Common Greenshield Lichen
Many thanks to Fay Newbury at Reading University for the identification of this Lichen species – Flavoparmelia caperata.
A "leafy" lichen growing on bark that has a distinctive apple–green colour. The centre of the thallus is dull due to a covering of granular Soredia. A medium to large foliose lichen with a pale yellow green upper cortex when dry. The rounded lobes 3–8mm (0.11–0.32in) wide, typically have granular Soredia patches rising from pustules. The thallus lobes can be smooth, but often have a wrinkled appearance usually on older specimens. Lower surface black with a brown margin, lower surface rhizines are black and unbranched.
Basic species description for Lichens, other Lichen species in Brickfields Park.
---
Site design ©1999– Brickfields Country Park - Privacy -