Lichen - Caloplaca flavescens
Lichen - Caloplaca flavescens
Family - Teloschistaceae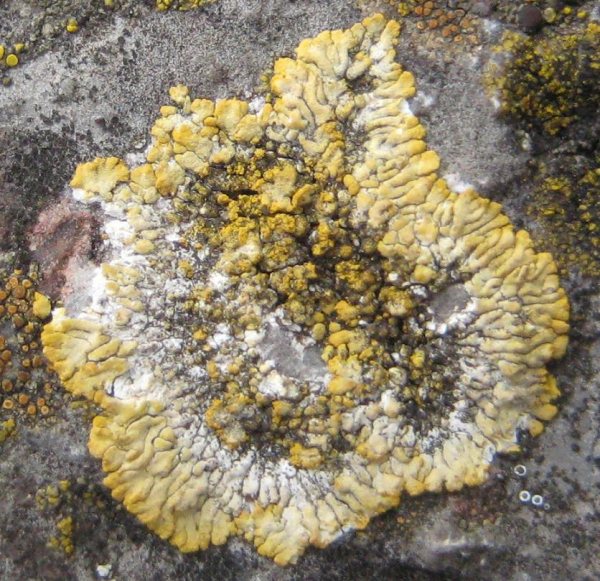 Photo ©2010 Fay Newbury
University of Reading
Click photo for a larger image
A bright orangey–yellow rounded lichen, up to 10cm (4in) across with lobed edges and a crustose centre, often with a whitish zone at the base of the lobules. Orange discs near the centre of the lichen are the lichen's fruits. This species likes nutrient–enrichment caused by bird droppings.
Common, especially in the south and east, on calcareous rocks, walls, cement and gravestones. The areolate centre looks like crazy paving but is often missing, leaving only an outer ring or arc. It can be found on the limestone rocks at the centre of the park.
Basic species description for Lichens, other Lichen species in Brickfields Park.
---
Site design ©1999– Brickfields Country Park - Privacy -