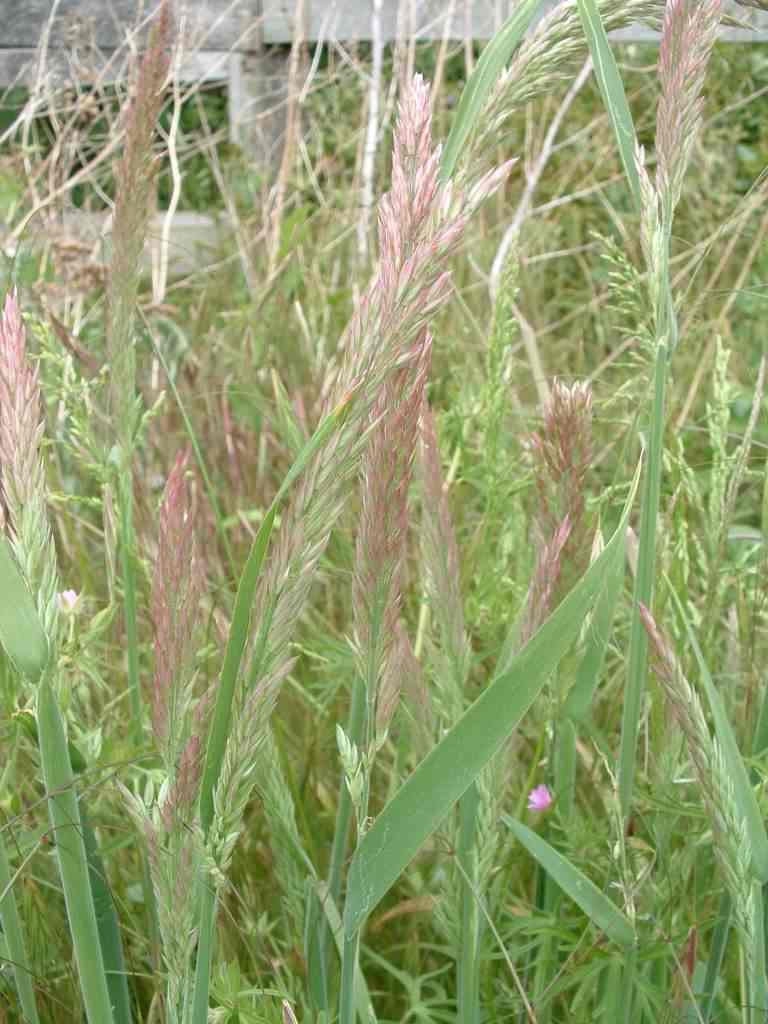 Photos ©2004–
Click any photo for a larger image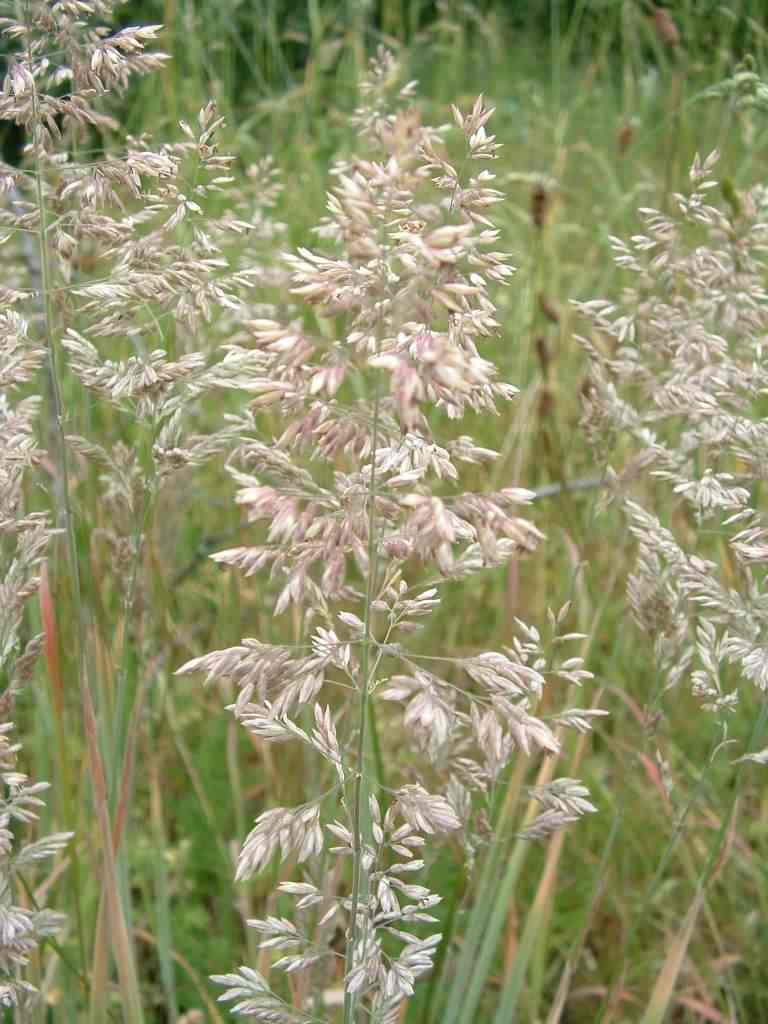 Yorkshire Fog - Holcus lanatus
Family - Poaceae
Also known as - Velvet Grass, Tufted Grass, Meadow Soft
Yorkshire Fog is a native European grass species and a hardy pasture grass. Velvety grey–green leaves from which derives its common names, Yorkshire fog produces a large amount of seed and is a rapid coloniser of disturbed ground preferring wetter ground, often seen around drainage works and ditches. It forms a dense stands that can exclude other plants and may reduce or eliminate other native grasses. Flower heads appearing in June and July are 100–200mm (4–8in) long, often pink or purplish. Initially the seed heads are upright spikes, with the branches folded flat against the main stem. During flowering the branches spread, making the whole head quite open with the seeds maturing to a straw colour, eventually the branches contract back against the main stem. Yorkshire fog requires vernalization in order to flower, with a minimum exposure of 25 days at a temperature of 5°C.
It spreads vegetatively by developing new shoots and roots at its nodes. Plants form a blanket of runners on the soil surface with semi–prostrate rosettes of shoots forming at the ends of the runners which readily develop roots in contact with moist soil. The base of the shoots are white with pink stripes or veins. The flowers are wind pollinated and reproduction is also accomplished by seeds that may be dispersed by various means including the wind, birds and crop seed contamination. Seeds are shed from June to early autumn with the average number of seeds per plant ranging from 177 to 240,000 depending on time of emergence.
Classed as an invasive species in North America is is known as "Velvet Grass" or "Common Velvet Grass". Also a significant pest weed in Australia, where it is a winter growing grass and survives droughts and hot summers as seed. It is disliked by stock animals unless it is young and not much else is available. Yorkshire fog is an indicator of poor soil and or drainage. It is tolerant of ranges of soil pH and exhibits some tolerance of climates but severe frosts can kill it, it also does not survive trampling and puddling.
Yorkshire Fog is a food source for the Speckled Wood butterfly, Wall and especially Small Skipper butterflies, but is rarely utilized by the Essex Skipper.
---
Site design ©1999– Brickfields Country Park - Privacy -