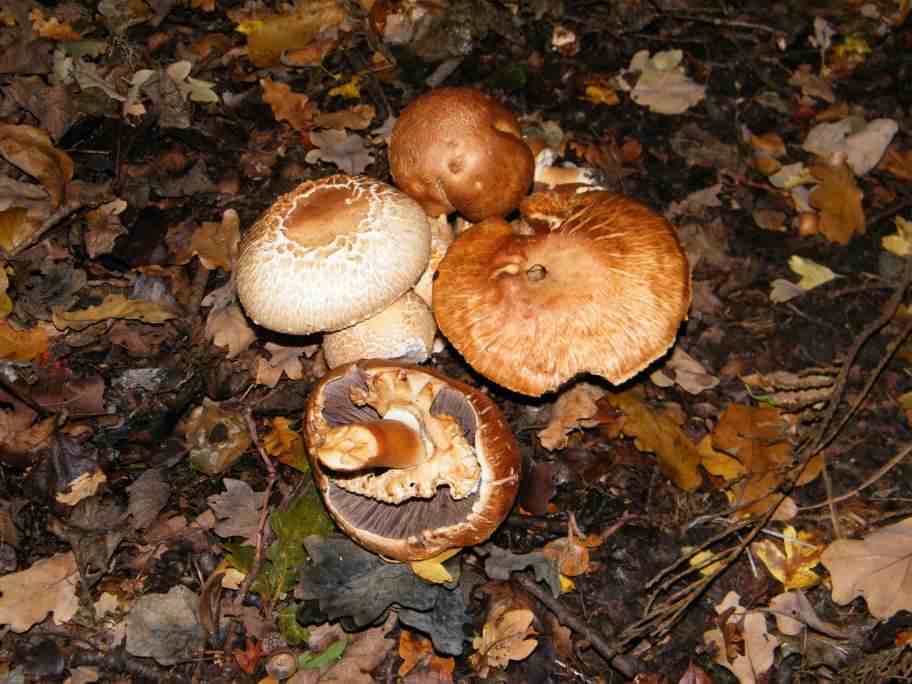 Photos ©2010–
Click any photo for a larger image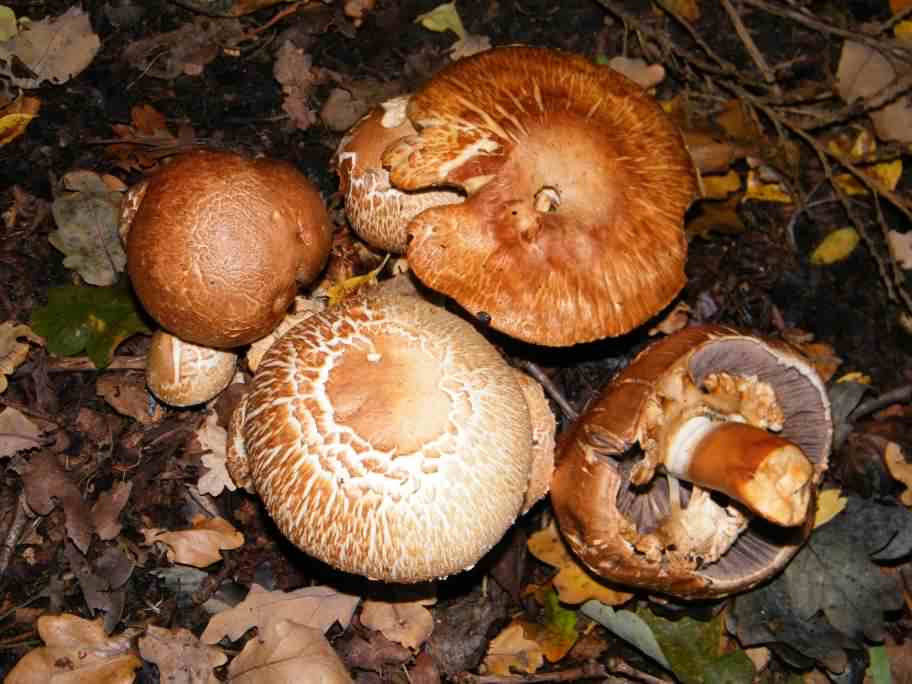 Blushing Wood Mushroom - Agaricus silvaticus
Family - Agaricaceae
Also known as - Red Staining Mushroom
A classic mushroom shape, white with densely packed chocolate brown scales and a brown cap growing to around 10cm (4in) in diameter flattening with age, on a bulbous white stipe 1–1.5cm (0.5–0.6in) in diameter both turning brown with age. Flesh is white turning a pinky red and eventually brown when cut or damaged. The gills are pink at first, turning red as they mature eventually becoming dark brown. Blushing Wood Mushroom is found from early summer to November in woodlands and forests in the UK, Europe and North America.
Similar to Scaly Knight – Tricholoma vaccinum from above but has no ring and develops reddish–brown gills, Bleeding Mushroom – Agaricus haemorrhoidarius which immediately turns red when cut and Scaly Wood Mushroom – Agaricus langei, which also turns reddish when cut or bruised.
FBCP do not advise or recommend that Blushing Wood Mushroom – Agaricus silvaticus is eaten or used as an herbal remedy. Apparently an edible species.
---
Site design ©1999– Brickfields Country Park - Privacy -