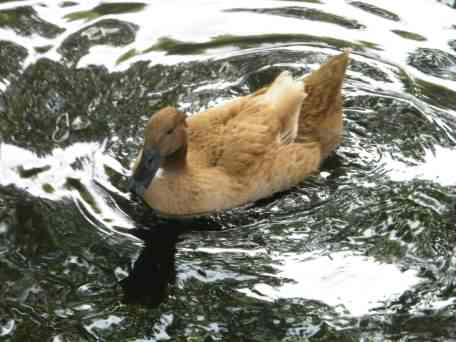 Photos ©2013–
Click any photo for a larger image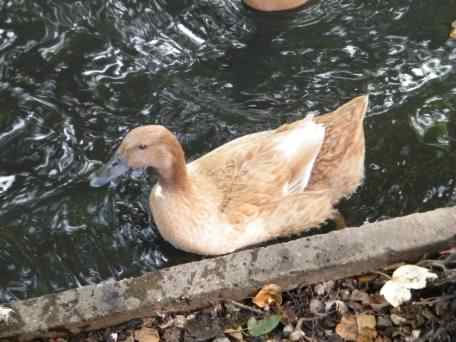 Buff Orpington - Anas platyrhynchos domesticus
Family - Anatidae
The Orpingdon is a domestic duck breed crated in the late 1800's as a dual use bird for eggs and meat. They weigh from 2.1–3.5Kg (4.6–7.7lb) with an overall light brown colouration including the bill, our ducks have a darker bill and so may not be true Orpingdons. The breed was was bred by William Cook of Orpington, Kent during a time when the vogue was for buff–coloured poultry, it was first shown in England in 1907.
It is an unstable breed with three colour variations due to a blue dilution gene giving rise to Buff, Blond and Brown variants, with any or all three arising from a clutch. The Buff Orpington is a popular recognised exhibition breed. At one time there was also a Blue Orpingdon which is now considered extinct, it was an overall dark blue.
It is a popular misconception that ducks should be fed bread, but it has limited nutritional value for them and it can lead to the death of small ducklings. Any bread left behind in the water can lead to the water becoming polluted, causing algal blooms, allowing bacteria to breed and attracting rats.
Article - why you shouldn't feed ducks bread.
---
Site design ©1999– Brickfields Country Park - Privacy -