More photos



Female
Photo ©2005 - Entomart
Click any photo for a larger image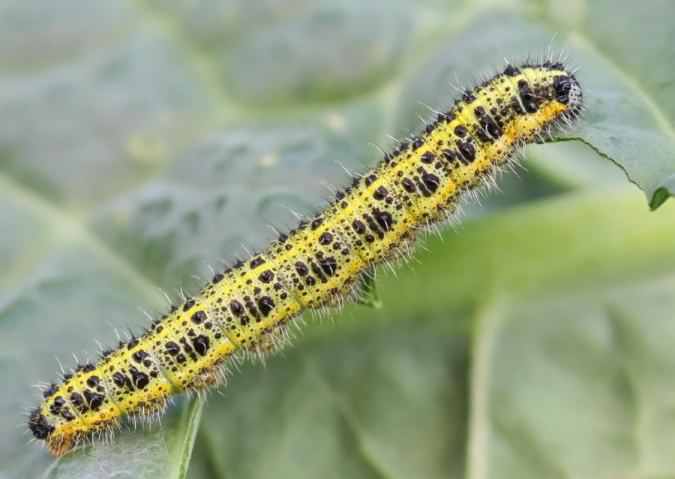 Photo ©2006 - Entomart
Large White - Pieris brassicae
Family - Pieridae
Also known as - The Cabbage White
The Large White is a common butterfly throughout Europe, North Africa and Eurasia, often in agricultural areas, meadows and parkland. It is classed as an invasive species in New Zealand that supposedly had been eradicated in 2014 after a small number were found in the north island. It is a close relative of the Small White and like that species it a voracious pest of cultivated cabbage families, kale, radish, broccoli, and Horseradish, this is where it gets its common name - The Cabbage White. It is one of the most common white species found in the UK, augmented by continental visitors. Their habitat consists of large open spaces, grasslands, vegetable gardens, due to the availability of its food sources which could contain both wild and cultivated species of the Cruciferae, as well as oil–seed rape, cabbages, and Brussels sprouts.
Wingspan is 55–70mm (2.15–2.75in), males have plain creamy white forewings with just a small black wingtip which is darker in the second brood, whereas the female has two black spots together with a black dash and wingtip, the underside of the wings is a pale green for both sexes. The hindwing is light ochraceous brown in the male, closely speckled with minute black scales with the black spot before the wing apex showing through from the upperside. The antennae for both males and females are black and white at apex. The head, thorax, and abdomen are black, with some white hairs, where underneath is whitish. The females hindwing is a light ochraceous yellow and in a similar manner to the male, females of the spring brood are lighter in colour than those of the summer brood, which have very pronounced black markings.
Eggs of the Large White are a pale yellow darkening within a few hours of being laid. Just prior to hatching they become black and the shell more transparent, and the larvae more visible. They hatch into a large white larvae that over several instars develops into a black and yellow mottled caterpillar with a hairy appearance, there are five instars. As these stages progress the size, colouration and hairy form develops and they become more voracious in their feeding habits, causing significant amounts of damage to their host plant. Two generations are produced each year, the first around April, the second around July and very occasionally a third brood may be observed later in the summer if the weather is warm enough.
Agassiz #58.006, Bradley & Fletcher #1549

Photo ©2012 Archaeodontosaurus

Female
Photo ©2007 S Sepp

Male
Photo ©2020 Simon J Tonge

Click any photo for a larger image
The Large White butterfly is a UK Biodiversity Action Plan listed species.
---
Site design ©1999– Brickfields Country Park - Privacy -