Black and Yellow Longhorn beetle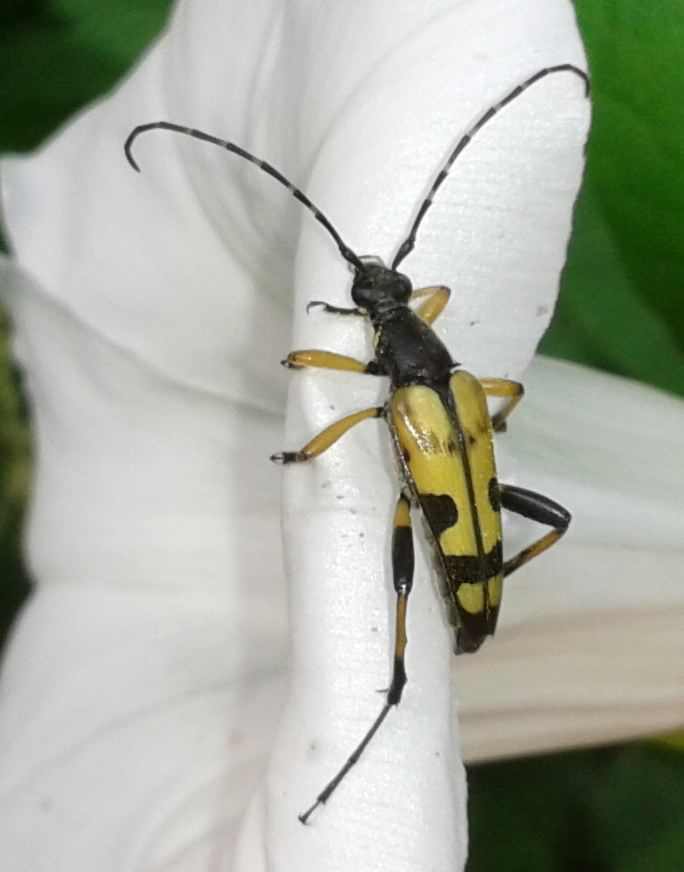 Photos ©2015–
Click any photo for a larger image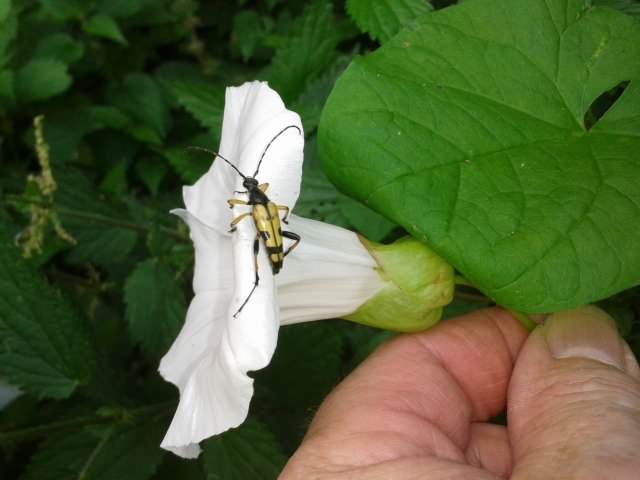 Black and Yellow Longhorn beetle - Rutpela maculata (Strangalia maculata)
Family - Cerambycidae
Also known as - Spotted Longhorn
A large polyphagous longhorn beetle with distinctive black and yellow markings in both the males and females that can be quite variable from almost all black to all yellow, it mimics wasps. Attaining 13–20mm (0.5–0.8in) it is widespread but localised and common in England and Wales becoming rarer further north. Seen from May to September it has a peak emergence period in July.
The Black and Yellow Longhorn beetle frequents wood and hedgerow flowers including Bramble Hawthorns, Bindweeds and various umbellifers such as Hogweed, Cow Parsley, feeding on pollen and nectar. They live for up to four years of which two or three are spent as larvae feeding on rotting wood, to emerge as adults in May or June. Adults have a dark–brown head and pronotum, tapered elytra are with four black bands that are complete at the rear but broken nearer the thorax. The four front legs are yellow with black tips whilst the rear legs are mostly black.
Longhorn beetles comprise a group of around 15,000 species worldwide, with approximately 60 species in the UK. "Longhorn" from the obvious and striking curved Antennae. Given its long overall lifespan the Black and Yellow Longhorn only lives for two to four weeks as an adult.
---
Site design ©1999– Brickfields Country Park - Privacy -